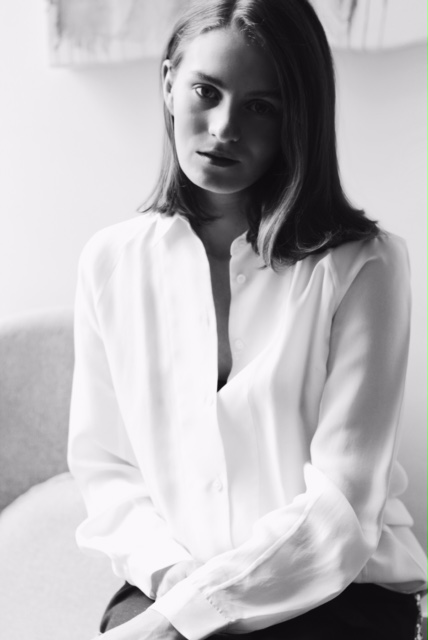 ARTIST STATEMENT
MY WORK IS A STUDY AND EXPLORATION OF RELATIONSHIPS- RELATIONSHIPS WITH NATURE, ENVIRONMENT, PEOPLE, AND WITH OURSELVES. THERE RELATIONSHIPS ARE RARELY ONE-DIMENSIONAL, THUS MY WORK USES A VARIETY OF NON-TRADITIONAL MATERIALS TO EXPRESS THE MULTIPLE FACETS OF EXPERIENCE THROUGH SURFACE, DEPTH AND TEXTURE. I COMMUNICATE MY EXPERIENCES INTO GESTURAL BRUSHSTROKES, LAYERS OF OVERLAPPING PAINT AND MIXED MEDIA, TRANSLATING MOMENTS FROM MY MEMORY AT EVERY EDGE AND LINE.
ARTIST BIO
KATJA ZUBKOVA IS A VISUAL ARTIST LIVING AND WORKING IN VANCOUVER BC. GROWING UP IN EUROPE, SHE WAS INFLUENCED BY THE CHANGING LANDSCAPE AROUND HER - LEADING HER TO EXPLORE THE WORLD AND CAPTURE HER INTERACTIONS WITH IT THROUGH PAINTING AND SCULPTURE. SHE CONVEYS HER EXPERIENCES THROUGH NON-TRADITIONAL MATERIALS, OVERLAPPING PAINT, AND GESTURAL BRUSHSTROKES. SHE IS CONSTANTLY TRYING NEW MODES, METHODS, AND MEDIA - ALMOST A SCIENTIFIC EXPLORATION OF WHAT DOES AND DOES NOT WORK TO ACHIEVE HER DESIRED EFFECTS - TO DEMONSTRATE HER VIEW OF THE WORLD. EMPLOYING A UNIQUE COMBINATION OF MIXED MEDIA, REFLECTIVE MYLAR, AND RESIN TO ACHIEVE MULTIFACETED INTERPRETATIONS AND INTERACTIONS WITH HER ART, KATJA BELIEVES THAT THROUGH EXPERIMENTATION AND CHANCE SHE CAN "CAPTURE A MOMENT, CAPTURE THE WORLD".
All images copyright Katja Zubkova. All rights reserved.